How cool do you look in a Yukata?
If you are staying in Kurokawa Onsen,or renting a Yukata from the `Bechin-kan`, before the end of September you can still enter the Yukata Photo Contest!
It`s easy to enter,just send your photo in an e-mail by the Sept.30th closing date to:
event@kurokawaonsen.or.jp
and indicate if you are entering the `FAMILY`  `COUPLE` or `FRIEND`category.
Prizes in each category include accommodation coupons and 5000yen shopping vouchers!
Japanese leaflet follows…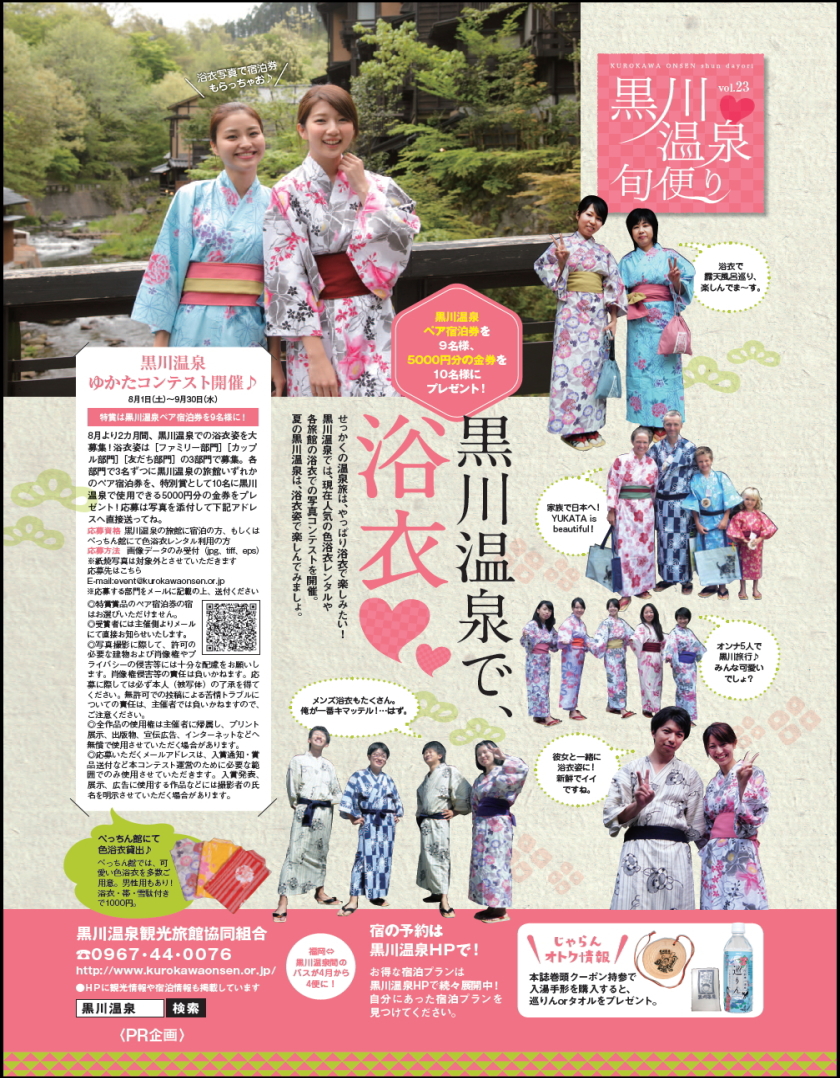 The following two tabs change content below.
onsen-hopper
Teacher
at
フレンズ英会話 "Friends"English Conversation School
Resident in Kyushu for over 20 years and fortunate to be living in this beautiful corner of Aso close to a number of onsens including Kurokawa, which I love to visit with friends or my guests from overseas. Keeping this semi-official blog in English for the Kurokawa Onsen Ryokan Association now gives me the perfect excuse...I just HAVE to try all the (public outdoor) baths I possibly can!
Latest posts by onsen-hopper (see all)